Geography
Geography is taught in both discrete skills-focused lessons, as well as in the context of cross-curricular topic work.
This two-fold approach enables us to provide our children with the most comprehensive way of seeing and understanding world geography.
In the Early Years and Key Stage One, we focus predominantly on helping our children to recognise landmarks and geographical features of their locality of Stalybridge and then Great Britain. We provide opportunities to compare the places they are familiar with to contrasting places in the wider world.
As they progress through school, we aim to deepen their understanding of the characteristics
and geographical features of the wider world and how the world has changed over time and what this means for the human race.
Importantly, during their time at Silver Springs, all children take part in a range of trips to topic-related destinations, including local and national parks, a local airport, sea-life centre, beach, zoo and castle, to broaden their experience of contrasting settings beyond the immediate locality.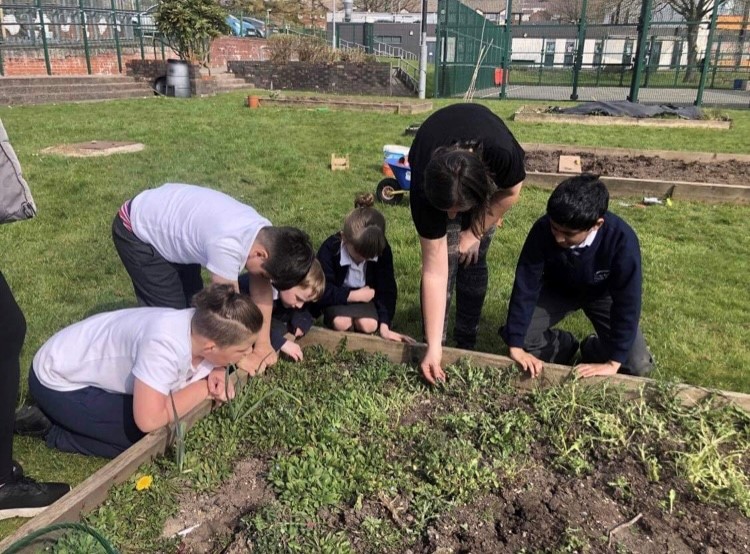 In our lessons, children are encouraged to ask questions linked to the three concepts of Place, Space and Scale in order to gain understanding on the key physical and human processes, diverse locations and relationships, and changes in perspective from the local to the global. We want to inspire our children to have the curiosity and fascination to find out more about the planet and aspire to travel the world with confidence in their adult lives.
Another crucial part of our geography curriculum, is to help children to understand their place in the world and the impact of their actions on global resources and the environment. We believe that it is vital that we prepare our children to contribute to reductions in climate change and sustainable living as future custodians of the planet. By improving their knowledge and understanding of these issues and encouraging pro-activism, we can help our children to secure a better future for the world. Find out more by following the links below.
Here are some more useful links.