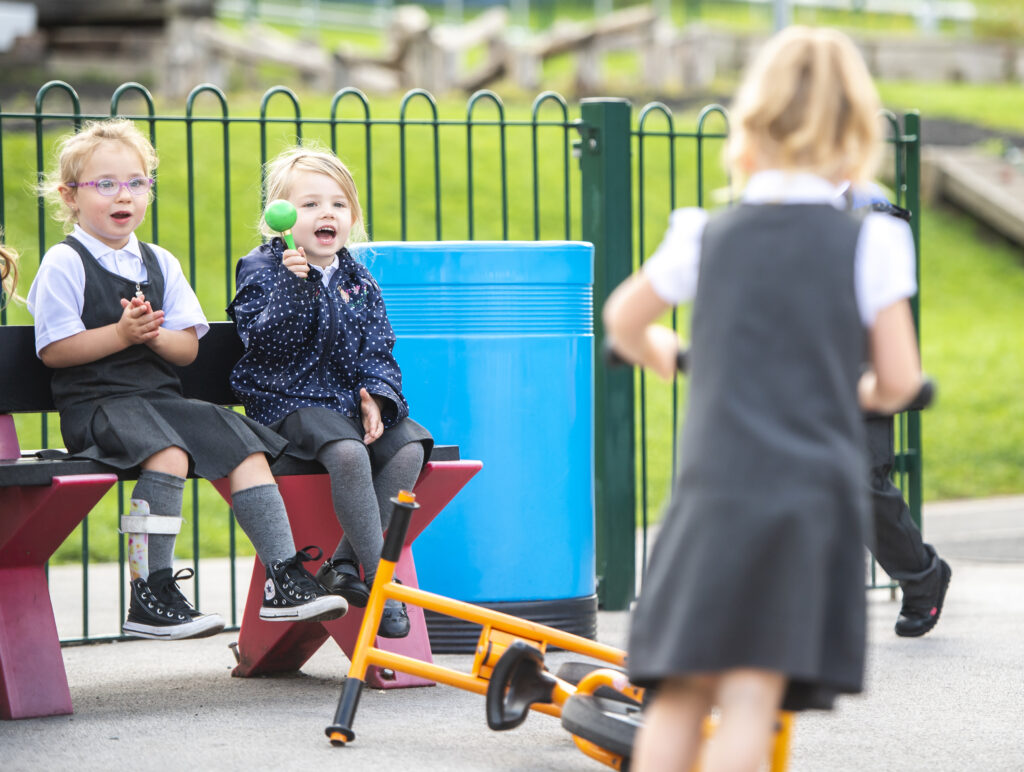 Music
At Silver Springs Primary Academy singing is at the heart of our music curriculum from learning nursery rhymes in EYFS to learning complex parts and harmonies in Key Stage Two.
We know that our children thrive when they sing; scientific evidence tells us that singing releases endorphins which in turn, makes our children feel uplifted and happy. We also know that singing encourages the brain to perform multiple tasks and requires the body to breathe in deeply, which improves blood circulation and even mental alertness, concentration, and memory.
In the Early Years, singing is part of our daily routines, this continues in Key Stage One, but is supplemented by weekly whole school singing assembly, where new techniques are taught and new songs are learned. In Key Stage Two, we provide opportunities for performance in each year group, with increasing opportunities for solo and small group singing as well as choral pieces.
In addition to our singing, we follow the Charanga Curriculum, for direct teaching of music. This is delivered through whole class lessons from six units of work per year. All musical learning in the scheme is built around the Interrelated Dimensions of Music: pulse, rhythm, pitch, tempo, dynamics, timbre, texture, structure and notation. These dimensions are at the centre of all the learning.
Charanga Musical School Units of Work enable our children to understand musical concepts through a repetition-based approach to learning. Learning about the same musical concept through different musical activities enables a more secure, deeper learning and mastery of musical skills.