Nursery

Welcome to Nursery!
Welcome to our Nursery at Silver Springs Academy! My name is Mrs Selby and I am the teacher in Nursery class.

Together with our Teaching Assistant Miss Matthews, we look forward to welcoming all of our new children and families to Silver Springs. I have worked at Silver Springs for a number of years now in Year One, and in the EYFS, which I also love.

In my spare time I enjoy time with my family, walking, cooking and reading. Miss Matthews and I have lots of exciting things planned for our time together in Nursery, and we will share much of your child's learning journey on Seesaw where you are also able, and encouraged, to add your own comments.

A strong partnership with parents and families is at the heart of everything we do in the EYFS, and in the school as a whole. Please feel free to discuss any issues or worries you or your child may have.

We Love Books!
Engaging children in high quality texts is a priority for us. Take a look at our Reading Spine to find out which texts your child will encounter during their time in Nursery! Find out more about how we teach Phonics by clicking on the link below.
Seesaw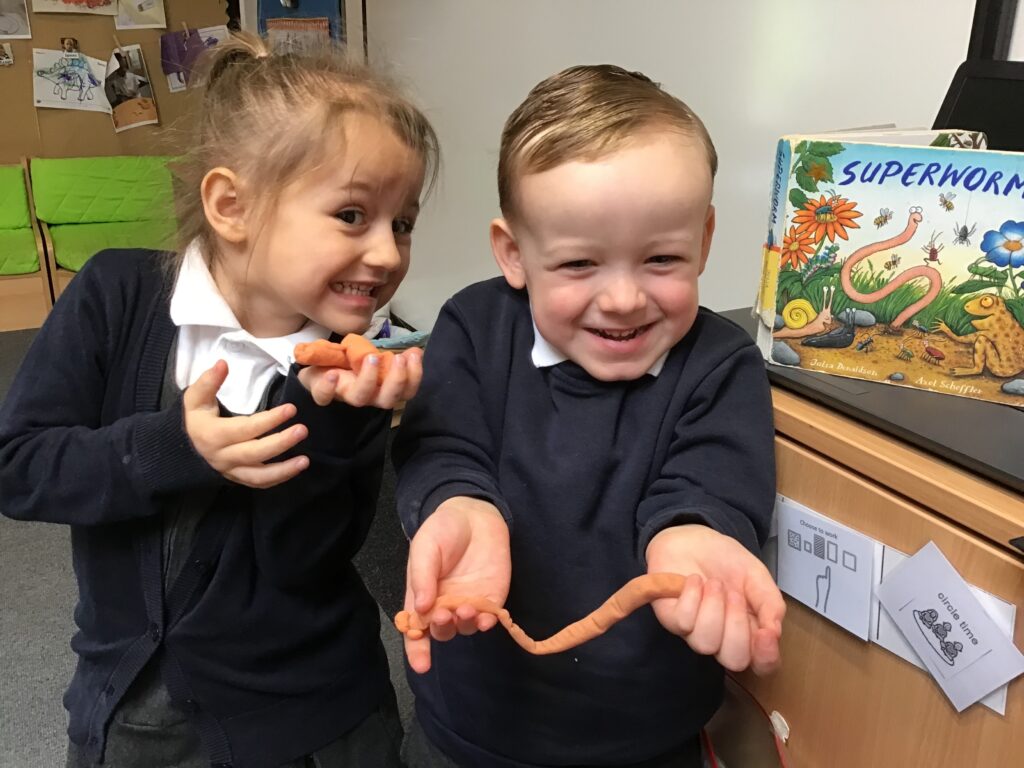 So that you have a window on your child's day at school we use an app called 'Seesaw'. You can download this app onto your phone and it enables us to upload photos, videos and messages, which you can see immediately in real-time.
It is completely secure and private and can only be viewed by yourself or other family members that you have invited. It also acts as two way messaging service where you can ask questions or share information.
The Seesaw family app is simple to download and all the information you need will be given to you once your child starts their journey at Silver Springs.
We Love Learning!
Click on the link below to see an overview of all the things that we have planned for the year!