May news from Tameside Libraries.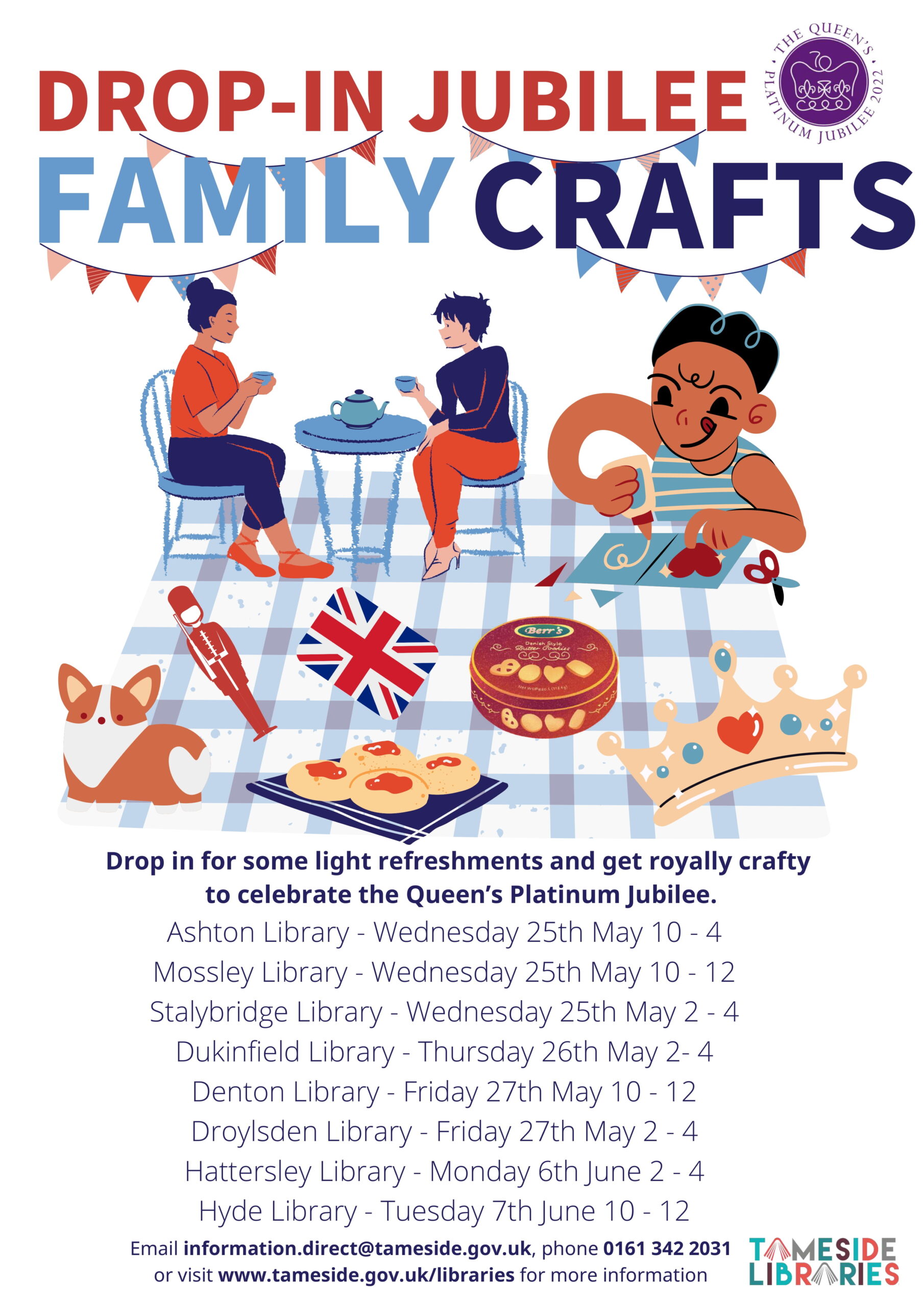 Half term activities We have lots going on for children and families during the upcoming half term.
There is a drop-in activity at Ashton Library with crafts, games and a treasure hunt with a Nature theme, suitable for children aged 4-11 and their parents and carers. There's no need to book for this activity.
We are also partnering with Made by Mortals theatre company and their podcast Armchair Adventures to offer family workshops around one of their podcasts with a Compost theme at Dukinfield Library, plus storyteller John Kirk is coming to Droylsden Library for a special, in-person Story Hunt with a mini-beast theme! These events are free for families to attend, but places need booking in advance via Tameside Libraries Eventbrite.
Some of our celebrations of the Queen's Platinum Jubilee also fall in the half term period, so there are drop in events at Hyde and Hattersley libraries during the first week.
See more on Facebook: Tameside Libraries and Culture and Twitter: @tmbc_culture
This month, Cyborg Cat and the Night Spider by Ade Adepitan is available for unlimited loan on Borrowbox, Tameside Libraries' ereading platform in both ebook and eaudiobook formats. This means it can be downloaded from anywhere by multiple users using their library cards. You might want to use these titles in school or promote to your families, a graphic is attached with details which you can use for promotion.
Children and families can join Tameside Libraries to get a library card at any of our 8 branches. It's free and full details are available on our website: www.tameside.gov.uk/libraries/childrens